OFC Wealth is a proud member of the following organizations and adheres to their standards of professional excellence and integrity:

NAPFA
Jeff Waters, Emily Jaffe and Michi Magee are members of NAPFA, the National Association of Personal Financial Advisors. NAPFA members practice Fee-Only financial planning which is client-centered, objective and ethical. As a Fee-Only advisory firm, recommendations are untainted by any type of fee received by the vendors of financial products, including investment funds, insurance companies and estate attorneys. Fee-Only advisors provide consumers and institutions with comprehensive and objective financial advice on a "Fee-Only" basis, keeping only the best interests of the client in mind – with neither the advisor nor any related party receiving compensation contingent on the purchase or sale of a financial product.
NAPFA is the largest professional association of comprehensive, Fee-Only financial planners in the United States. With over 1000 members and affiliates, in 45 states, the members of NAPFA subscribe to a strict fiduciary oath. In addition, NAPFA members are required to fulfill significant continuing education requirements.

CERTIFIED FINANCIAL PLANNER BOARD OF STANDARDS, INC.
Jeff Waters, Emily Jaffe and Michi Magee are all CERTIFIED FINANCIAL PLANNER™ professionals certified by the Certified Financial Planner Board of Standards, Inc. (CFP Board), a community of more than 78,000 elite financial planning professionals, and the recognized standard of excellence in personal financial planning.  The CFP Board is a non-profit certifying and standards-setting organization acting in the public interest by fostering professional standards in personal financial planning through its setting and enforcement of the education, examination, experience, ethics and other requirements for CFP® certification.
A certified financial planner is a financial advisor who has completed the education, examination, experience and ethics requirements for obtaining the designation. Certification is granted by the Certified Financial Planner Board of Standards, Inc. A CFP® is a financial advisor who has at least three years of professional experience and passed 10 college-level courses on subjects such as retirement planning, insurance planning, taxation and estate planning. CFP®s are clearly held to high standards — standards that don't necessarily have to be met by all financial advisors who want to practice.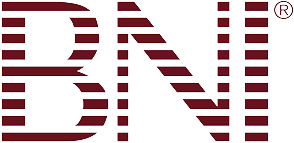 BNI
With over 220,000 members in 8,000-plus chapters worldwide, BNI is the world's leading referral organization.  In 2017 alone, BNI member referrals have generated $13.6 billion USD in revenue for member businesses.  Through weekly meetings and resources, BNI helps build a strong network that fuels professional growth.